Teens continue to abandon social media platform, Facebook, and the platform will be unable to reverse the trend by 2022. However, in an unexpected turn of events, the average age of a Facebook user is beginning to decline.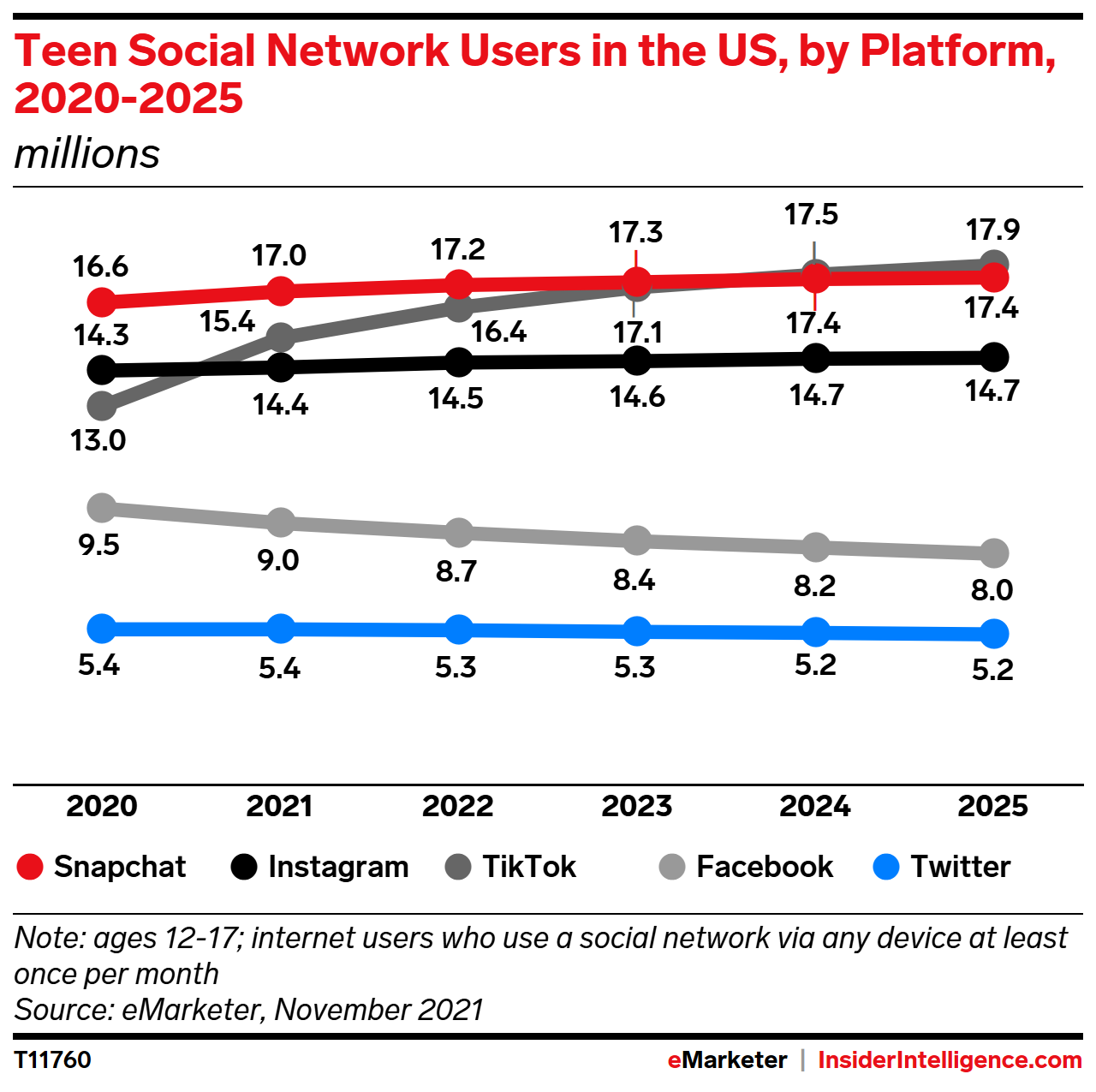 Between 2020 and 2025, Facebook anticipates they will lose 1.5 million teen users. The decline of Facebook among consumers aged 12 to 17 will continue, with only 35.3 percent of internet users in that age group using the platform in 2022. By 2024, that figure will have fallen to less than one-third.
Teen Social Network Users in the United States, 2020-2025, by Platform (millions)
By 2023, Gen Z will outnumber baby boomers on Facebook. Although Facebook is losing teen users, its user base is still getting younger. Next year, there will be 34.7 million US Gen Z Facebook users versus 33.1 million US baby boomer users, with the gap expected to grow through 2025. The key driver here is aging:
Generation Z is maturing, and as they do, some will join (or rejoin) Facebook. Baby boomers are also getting older and transitioning away from social media.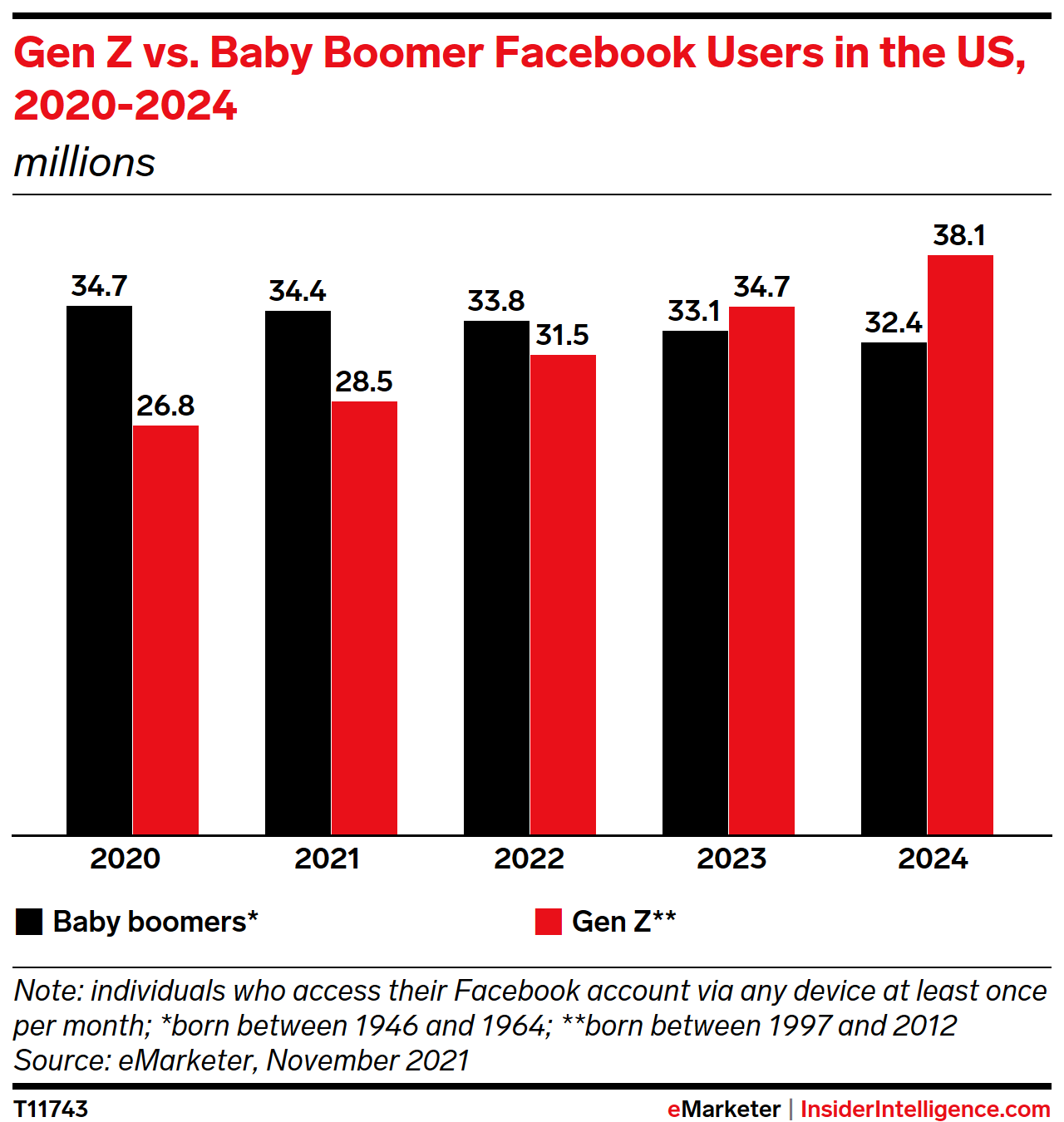 This article was initially published on eMarketer here.