According to various news sources, Twitter aims to provide Elon Musk access to its "firehose" of raw data on hundreds of millions of tweets to speed up the Tesla billionaire's $44 billion acquisition of the social media site.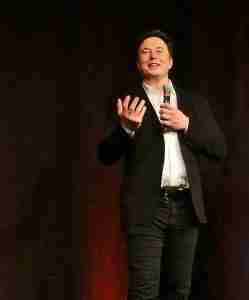 Photo Credit: Steve JurvetsonThe data-sharing agreement was not confirmed by lawyers involved in the deal. Twitter declined to comment on the accusations, pointing to a statement released on Monday in which the company stated that it is continuing to "cooperatively" exchange information with Musk. Musk was silent on Twitter, despite having previously expressed his displeasure with several parts of the purchase.
Musk, who reached a legally binding agreement to buy Twitter in April, claims the sale can't go through unless Twitter gives more details about the prevalence of false accounts on its site. He claims, without providing evidence, that Twitter has grossly overestimated the amount of "spam bots" on its platform, which are fake accounts that generally push frauds and falsehoods.
Twitter Trying New Ad Formats to Increase Promotional Appeal
On Monday, Texas Attorney General Ken Paxton announced an investigation into Twitter for allegedly failing to disclose the scope of its spam bot and fake account operations, stating his office will investigate into "possible false reporting" of bots on the social media platform.
According to a source familiar with the situation, Twitter's proposal to provide Musk full access to the firehose was revealed initially by the Washington Post. According to other stories, the millionaire may only have limited access.
Musk's attempts to utilize the spam bot issue to doubt Twitter's rumored offer may thwart the deal's future. Musk's lawyers accused Twitter of withholding information regarding the exact number of bot accounts on Twitter this week. When reached Wednesday afternoon, Mike Ringler, the Palo Alto, California attorney who signed the Monday letter, told the Associated Press he was not at liberty to comment on the case.
For years, fake social media accounts have been an issue. Advertisers decide where they will spend money based on the number of users offered by social media networks. Spam bots are also used to propagate and spread misinformation and amplify messages.
Twitter and its investors are well aware of the issue of phony accounts. For years, the business has published its bot forecasts to the Securities and Exchange Commission in the United States while also warning that the estimate could be too low.
According to Twitter CEO Parag Agrawal, the company has consistently assessed that less than 5% of its accounts are spam. Musk, on the other hand, has questioned that figure, claiming in a May tweet — without providing evidence — that 20% or more of Twitter's accounts are fake.