Westwin, a marketing agency specializing in cross-border digital advertising/marketing solutions, has announced the launch of SEM.Wreach.net – enabling non-Chinese speakers to run paid search campaigns on Baidu.
As one of Microsoft's core partners in China, Westwin focuses on driving business through Bing Ads. Westwin maintains partnerships with Baidu, Weibo, and other Chinese digital platforms to offer one-stop digital marketing solutions to foreign companies.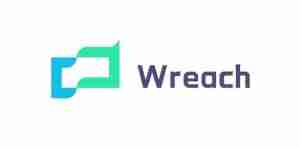 Wreach SEM will form part of Wreach.net, which currently enables western companies to quickly set up and manage their WeChat and Weibo company accounts. Wreach SEM will further allow western companies to conduct paid search keyword planning, campaign activation, reporting, and optimization, all in English.
Baidu currently receives 3.3 billion daily searches, while Google receives 5.6 billion and Microsoft Bing receives 0.9 billion. Baidu now has a 34% share of the global Search market.
Wreach SEM has been designed to open up the world's second-largest economy on the world's second-largest search engine to western companies wanting to do paid search in China. All translation happens instantly in-platform, proofreading all translations before launch, guaranteeing 100% accuracy and campaign confidence.
Wreach SEM gives you the freedom to understand China (discover what Chinese users are searching for), launch a campaign in China (on Baidu with full understanding and complete confidence), and; scale in China (monitor and optimize your campaigns in English in real-time).